Date/Time
Date(s) - 03/26/2022 - 03/27/2022
All Day
Categories No Categories
Red Huskies is excited to host a weekend of nose work with Garrett Dyer at APYC Camp Kekoka in Kilmarnock, VA.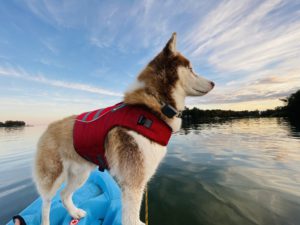 The theme for the seminar weekend will be: "Separating the Signal from the Noise"
"We spend many hours teaching our dogs to love the game of Nosework.  The game is designed to be fun, stimulating, and strengthen the working relationship between dog and handler. In our attempts to navigate through all the the information obtained from training sessions, trials,  opinions, and training methods, all the noise causes disruption in the communication between dog and handler.  This leads to stress, conflict, and break down performance.
This seminar is designed to 'separate the signal from the noise' by improving communication between dog and handler through introducing a range of challenging search scenarios with respect to the dogs level of training."
Teams can register for one day or two days. 12 teams total each day. The seminar theme will be the same each day, but the discussions, challenges and searches will be different. A small questionnaire will be sent to teams ahead of time to identify each team's skill level, experience and what they would like to take home from the seminar. Teams will be divided into groups of similar experience.
Schedule: 8:00am-6:30pm. Morning briefing, breakout sessions, working lunch, breakout sessions, and end of the day discussion: Let's Talk Dog.
"Let's Talk Dog" discussion is designed as a question and answer session geared towards allowing participants to engage in relevant dog training discussion pertaining to Nosework.
Price per day for each working team: $225 (not including meals). Meals can be purchased/coordinated with the host the week prior to the seminar. 12 working teams total each day.
Optional overnight accommodations:
The camp has 6 group cabins. Each cabin has two sinks, two separate toilet rooms, and 12 bunk beds. You will need to bring linens/pillows or sleeping bag, towels, space heater, etc. There is a communal poolhouse across the cabins with individual shower stalls and sinks and a laundry unit. Priority reservation will be given to those teams who are registered for both days. Price is $40/per cabin so teams can opt to solo or share the cabin with friend(s).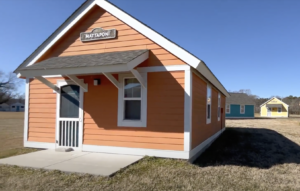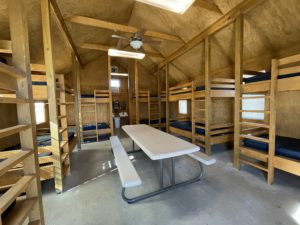 Questions can be emailed to WonderWoman@redhuskies.com. To register please email WonderWoman@redhuskies.com.